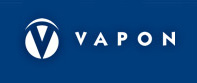 Vapon - Lace FX B Curve 25 Adhesive Strips
Product code: VAFX-FXB25
Manufacturer: Vapon, Inc.
Product type: Adhesive Strips
Color: Clear
Number of pieces: 25 pieces
Dimensions: 0.75" x 3"
Hold Time: 1 to 2 weeks
Lace Fx Tape Specially Developed for Lace wigs and Hairpieces
Double sided and self adhesive strips.
Super strong
Easily Removable
Excellent gap filling properties
Hypo-Allergenic
Medical grade adhesive
B-Curve shape blends with hairline.
The actual colors, curls and length may be little different from the picture as the different monitor resolution settings and the different handicraftsman.
Wig may need styling to appear as picture.