Description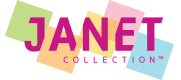 Janet Collection - Do It Yourself Wig Kit
Cork Canvas Mannequin Head DIY Wig Kit
Manufacturer: Janet Collection
The perfect bundle pack for the salon or at home use!
The Janet Collection DIY Wig Kit gives you everything you need to create beautiful units for one affordable price!
Contents:
Cork Canvas Mannequin Head 22", 1 Wig Cap, 1 Table Clamp Stand, Weaving Thread, 2 C-Style Weaving Needles, 2 Duckbill Clips, 10 T-Pins, 3 Attachable Combs for Wig Cap, 1 Esha Weaving Bond 60ml.
This Kit Features
1. Cork Canvas Mannequin Head:
A durable mannequin head specially designed to fit the contours of the average human head shape. We offer head circumference size is 22 inch. This mannequin works well with t-oins, table clamps, or tripod stands. Made of 100% Cork to ensure a long lasting product!
2. 1Wig Cap:
Double lace wig cap with adjustable straps. Made of high-quality strechable and breathable lace spandex. This cap is very soft and comfortable for wearing. Easy to sew your wefts or weaving hair!
3. 2 C-Style Weaving Needles:
Sturdy, C Shaped Weaving Needles. Perfect for sew-in hair extensions!
4. 10 T-Pins:
Rust-resistant, steel wig t-pins will hold the hairpiece securely in place to a head block allowing you to style it as desired.
5. 2 Duckbill Clips:
Duckbill Clips with non-slip teeth. Ideal for sectioning or parting hair. Featuring a steel spring for durability.
6. Weaving Thread:
Thick, durable, and color black weaving thread for hair extensions. Thread is 1.5 inches in diameter and 2.5 inches long.
7. 1 Table Clamp Stand:
Standard size, high-quality, and durable plastic wig clamp. The rotary knob allows rotating to any possible angles you want when styling or making wigs. The diameter of the head holder fits most mannequin heads. Works with most tables and desks.
8. 1 Weave Bonding Glue:
The Strongest and safest adhesive for quick weaves or wigs. Our unique formula will ensure a long lasting install.
Extended reviews
The actual colors, curls and length may be little different from the picture as the different monitor resolution settings and the different handicraftsman.
Wig may need styling to appear as picture.