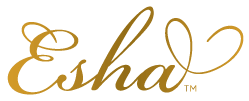 Esha - Absolute Lace Wig Bond 1 oz
Esha Absolute is an irritant free adhesive that will withstand moisture and sweat. Oily scalps, high humidity, & perspiration will not affect Esha Absolute's hold.
Esha Absolute is intended for long term wig wearers and is ideal for multi day-weekly use.
Esha Absolute's secure hold will make sure your wig stays on your head through any activity or occasion.
Esha Absolute is perfect for any wig enthusiast in need of a super strong hold.
Esha Absolute will withstand heat, humidity & rigorous sports activities.
Esha was formulated from the finest ingredients and designed specifically to work with all different skin types. Our proprietary blend of safe ingredients will ensure your wig stays on so you can worry about more important things.
30ml / 1.06 fl OZ
Sensitive skin friendly
Water & sweat resistant
Strong hold yet removes easily. Protect those edges!
Faster drying time than conventional glues in the market. (Est. 30 seconds – 2 minutes)
Dries clear with no leftover residue
Korean Beauty tried & tested
ESHA was designed with you in mind. From the best of Korean Beauty products, Esha Glues and Remover were created to help you slay your wig with ease. Esha's strong holding, yet edge protecting glues can help any lace hairpiece look effortlessly natural. Furthermore, our top of the line remover can remove any adhesive or bond but is best paired with our glues.
The actual colors, curls and length may be little different from the picture as the different monitor resolution settings and the different handicraftsman.
Wig may need styling to appear as picture.