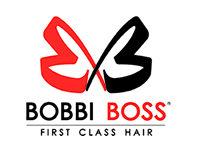 Bobbi Boss - 2X Synthetic Hair Braid Brazilian Baton Curl 6" 
Product code: BB-BATON6
Manufacturer: Midway International INC.
Product type: Braid
Material: Premium Fiber
Length: 6 inch
Voluminous Hair with Natural Texture
Crochet Interlocking
Natural Texture
Excellent Hot Water Setting
Flame Retardant
The actual colors, curls and length may be little different from the picture as the different monitor resolution settings and the different handicraftsman.
Wig may need styling to appear as picture.